Community services and centres
A.I.M. Fitness
All Ottawa$
A.I.M. Fitness offers specialized exercise services for seniors.
Contact Info
Email: meg@activitiesinmotion.ca
Phone: (613) 869-3046
Website: https://activitiesinmotion.ca
Address: Ottawa, ON, Canada
Hours of Operation
Individually scheduled
Verified Dementia-Friendly Features
Dementia-Friendly Trained Staff
Contact Info
Hours of Operation label Individually scheduled
Description
A.I.M. Fitness is a small group of Personal Trainers who provide in-home and online gentle exercise for seniors. They regularly work with people living with dementia, heart conditions, Parkinson's disease, knee/hip replacements, osteoporosis and diabetes. Live group chats, nutrition info, video exercises and coaching are all part of the online offerings.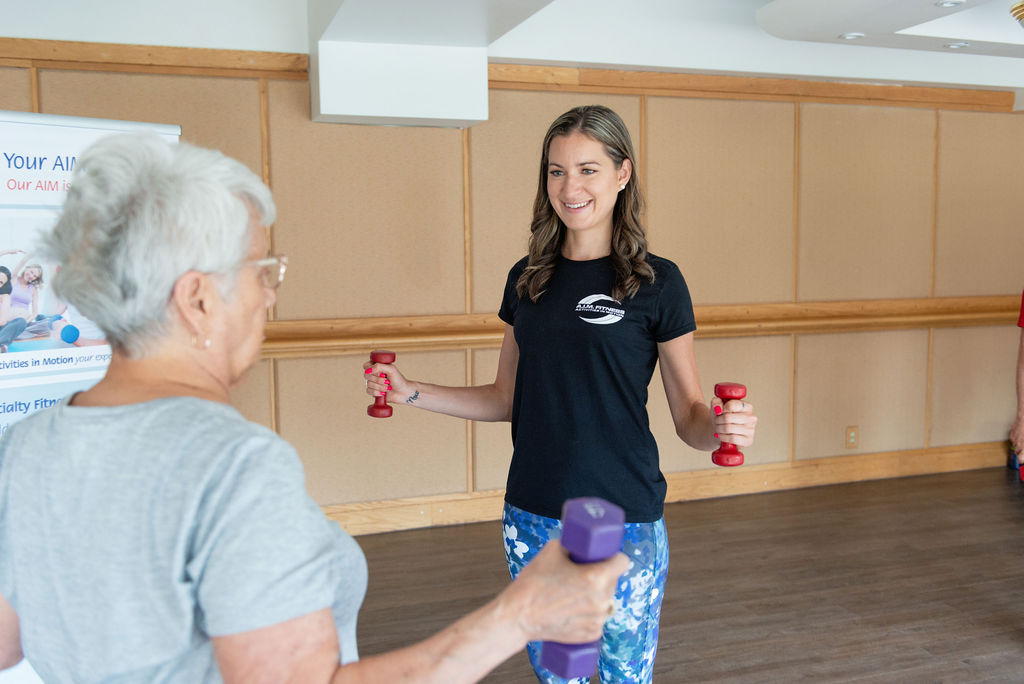 Reviews
{{ reviewsTotal }}
{{ options.labels.singularReviewCountLabel }}
{{ reviewsTotal }}
{{ options.labels.pluralReviewCountLabel }}
---
Last updated: 26-11-2020